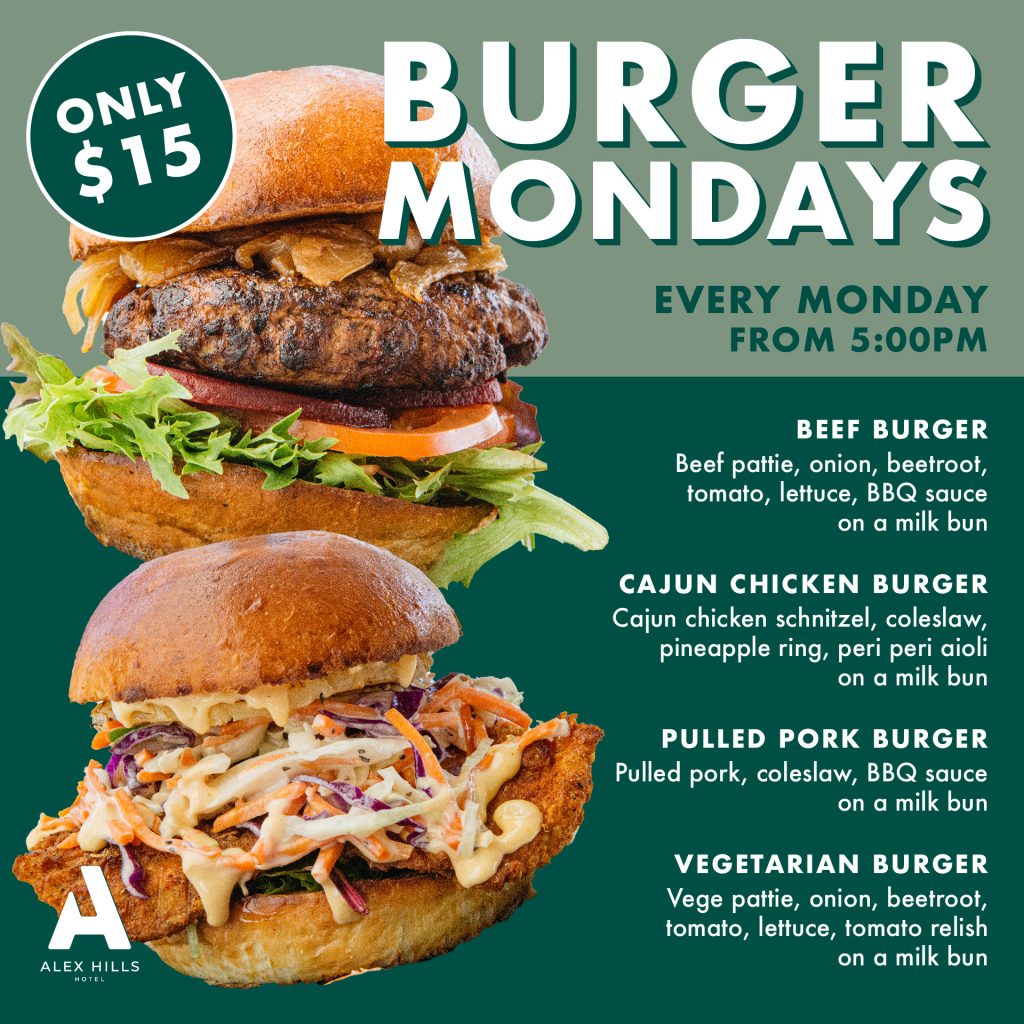 Every Monday from 5pm
Burgers: $15
Burger + Putt Putt: $25
🍔🎉 Join us for Burger Mondays at The Alexandra Hills Hotel! 🍔🎉
Indulge in mouthwatering burgers every Monday from 5pm and experience the perfect blend of flavours that will leave you craving for more. Whether you're a burger connoisseur or just a fan of delicious food, we've got something special in store for you!
Our Burger Deal: $15 
Sink your teeth into our delectable burgers that are crafted to perfection. 
Burger + Putt Putt: $25 
Take your Burger Monday experience to the next level! Enjoy a satisfying burger, and then challenge your friends or family to a fun round of putt putt golf. Test your skills, have a great time, and create lasting memories, all for just $25!
Don't miss out on this delicious deal! See you at The Alexandra Hills Hotel for Burger Mondays!