10 Ideas for a 30th Birthday Party
Turning 30 is a major milestone in anyone's life. It marks the transition from young adulthood to full-fledged adulthood. To celebrate this occasion, you need to throw a party that's both memorable and fun. In this article, we've put together ten amazing ideas for a 30th birthday party that will be sure to impress your guests.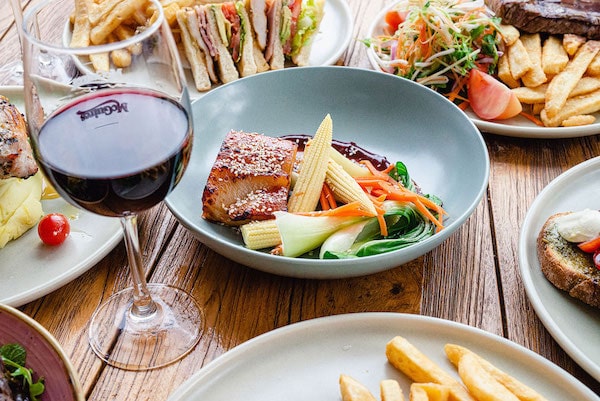 Wine Tasting
For a sophisticated and refined 30th birthday party idea, consider a wine tasting. You and your guests can sample different types of wine and learn about the different flavours and aromas. Hire a sommelier to make the experience more authentic.
Murder Mystery Dinner Party
A murder mystery dinner party is a fun and interactive way to celebrate your 30th birthday. Choose a theme and assign different characters to your guests. They'll have to solve clues and work together to solve the mystery while enjoying a delicious dinner.
Outdoor Adventure
If you're an adventurous person, consider organising an outdoor adventure for your 30th birthday party. You could go hiking, rock climbing or even skydiving. It's a unique and unforgettable way to celebrate your special day.

Themed Party
A themed party is always a fun and creative way to celebrate your 30th birthday. Choose a theme that reflects your personality, such as a '90s party, a beach party or a Hollywood glamour party. Encourage your guests to dress up and decorate the venue to match the theme.
Beach BBQ
For a more relaxed and casual 30th birthday party idea, consider a beach BBQ. Set up a BBQ grill and cook up some delicious food while enjoying the beautiful beach scenery. It's a great way to celebrate with friends and family.

Cocktail Masterclass
Similar to the wine tasting, a cocktail masterclass is a great idea for those who love mixology. You and your guests will learn how to create classic and unique cocktails from a professional bartender.
Private Chef Dinner Party
For a truly luxurious 30th birthday party, hire a private chef to cook a delicious dinner for you and your guests. You can enjoy the meal in the comfort of your own home or rented venue.
Weekend Getaway
If you're looking for a more low-key way to celebrate your 30th birthday, consider a weekend getaway with close friends and family. You could rent a cabin or villa and spend the weekend relaxing and enjoying each other's company.

Karaoke Night
If you love to sing and have a good time, a karaoke night is the perfect 30th birthday party idea for you. Hire a karaoke machine and set up a stage, complete with microphones and disco lights. You and your guests can sing your hearts out to your favourite songs.
Game Night
For a fun and interactive 30th birthday party idea, organise a game night. Choose different games like board games, card games or even video games. You and your guests can compete against each other and enjoy some friendly competition.

Find The Best 30th Birthday Party Venues For Your Special Celebration
In conclusion, your 30th birthday is a significant milestone that deserves a special celebration. Whether you prefer a relaxed night in or a glamorous party, these ten ideas are sure to make your 30th birthday unforgettable.
Click below to browse our 30th birthday party venues and start planning your event now.